Thank You!

Your quote is on the way to the email provided.

LEARN MORE


Frequently Asked Questions

Is there anything that I can have ready to help speed up the car buying process?

Title
Your title establishes ownership of the car,
so having it on hand is really beneficial. Sellers must sign over the title to transfer ownership and complete the sale of their vehicle.
Registration

It helps to have up-to-date registration of the vehicle you wish to sell. Your registration can be updated via the California DMVs online registration renewal service or at your local DMV in person.
Updated Tags

It also helps to have current tags for the vehicle. This includes your license plates and stickers showing registration expiration dates. Both should be in good condition and clearly legible.
How long does this whole process take from when I call in?

Depending on your schedule, as soon as you are off the phone, we can have an appraiser get in contact with you, letting you know they are on the way. The appraisal can take anywhere from 15-30 minutes.
If I like the offer, what then?

We will write you a company certified check, which you can cash the same day. Unlike our competitors, you do not have to wait to have money in your hands. No drafts, no bounces, no mess. We get you your money, the same day!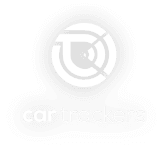 © Car Trackers 2019 All Rights Reserved.